Buy One, Plant One Tree
We are so happy to have partnered with Ecologi who are a platform for real climate action.


Every time you order with us, we plant one tree. 
Ecologi facilitate the funding of carbon offset projects and tree planting around the world. Their mission is to reduce 50% of global CO2 emissions by 2040 and responsibly plant billions of trees every year. 
They plant trees with numerous certified reforestation schemes around the globe. Tree planting is one of the best tools to prevent our planet from rising above 1.5C , that's why we've decided to donate a percentage from each sale we make, to plant a brand new tree.


You can see our progress - and your direct impact - with our Tree Tracker.
With your help here's how many tree's we've planted already...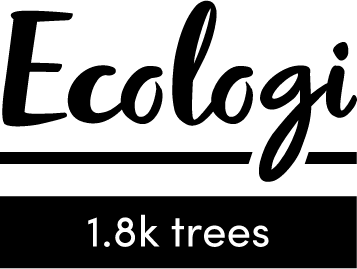 Learn more about the positive impact of the projects funded at Ecologi. 
For further reading check out their FAQs to explain: How growing trees can solve climate change. 

Here's to sewing seeds for change 🌳🪡